We hosted a 4th of July picnic at our home this year and invited all my family over.  It was a perfect evening for eating outside.  It was also a perfect evening for a water balloon fight.
I tried a new feature this year – homemade root beer.  It was surprisingly easy and tasted just like the kind you buy in frosted mugs at the root beer place.  And trust me – even though it looks like witch's brew – it was really good.  In fact we managed to drink 5 gallons of it!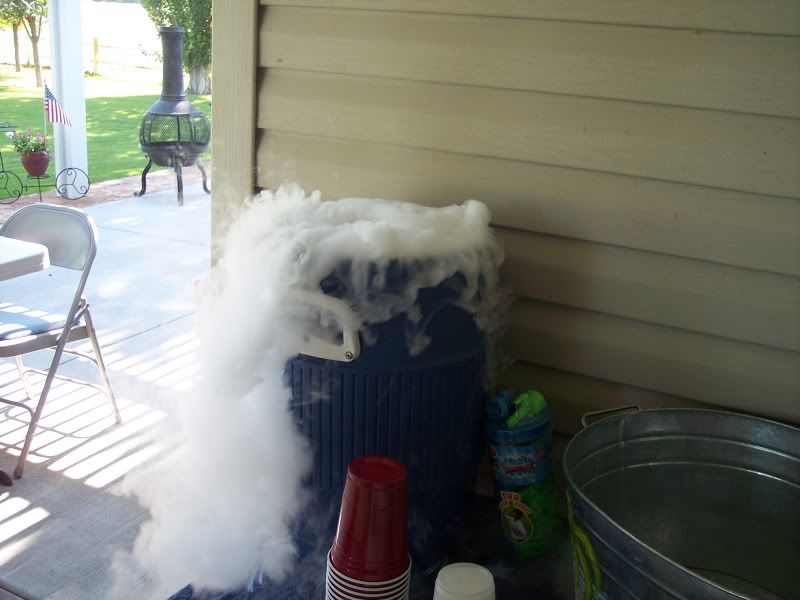 We had a girls area and a boys area for the kids to eat their dinner.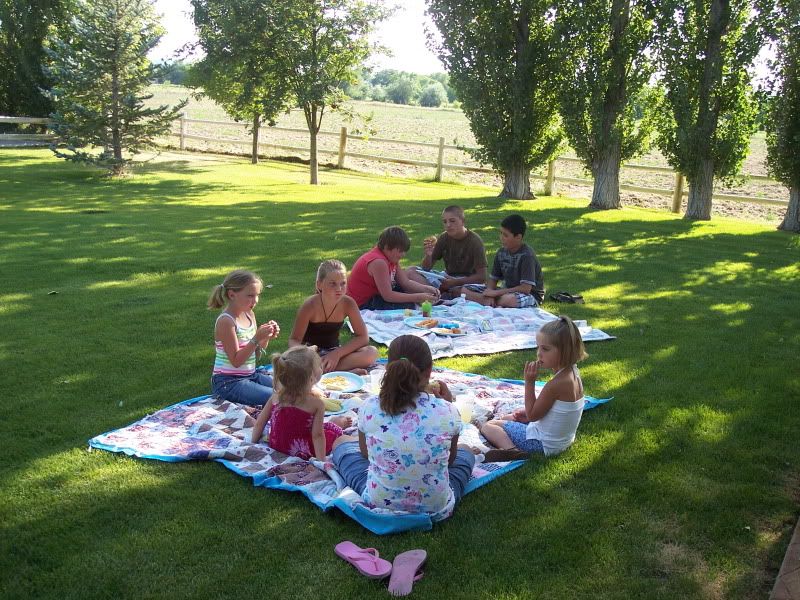 The adults got chairs.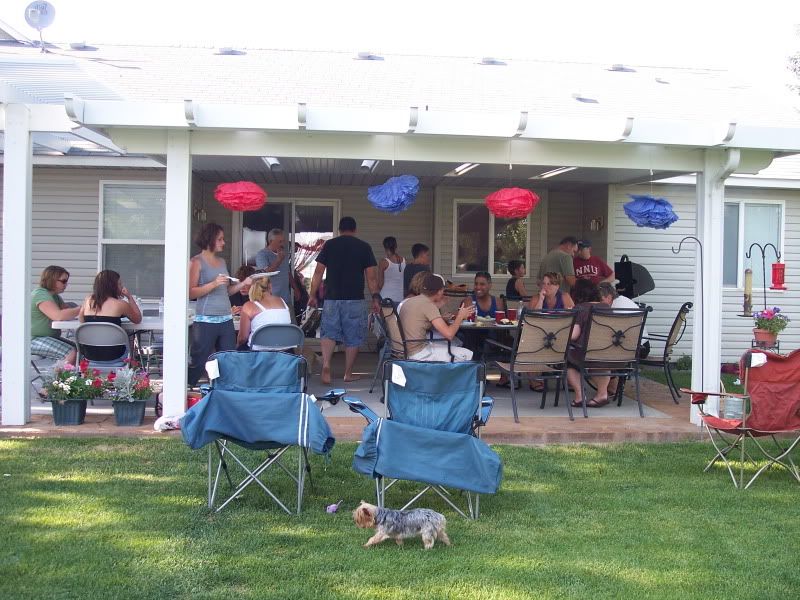 We especially enjoyed our little star spangled girl – Miss Ava Claire.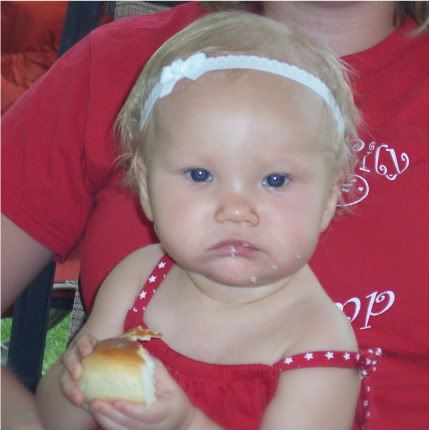 A water balloon fight was a feature of the evening.  Even though the kids became a little over-powered by some of the adults – all had a fun time.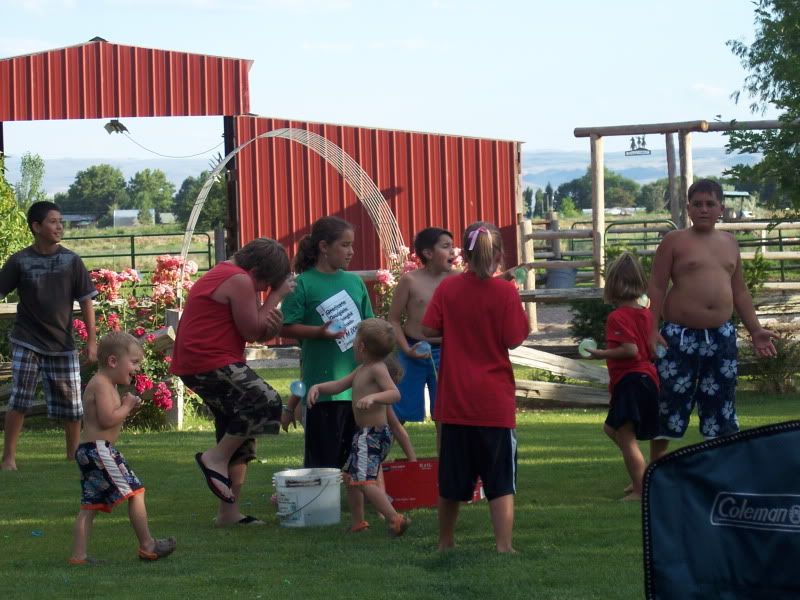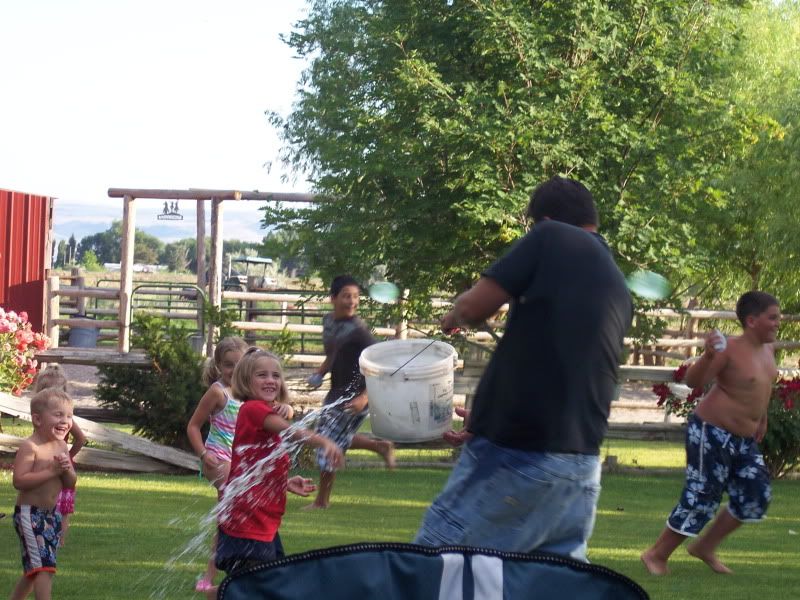 And no matter what anyone says – you will never convince me that boys and girls are not different in every way imaginable. 
While the boys were doing this:
The girls were doing this: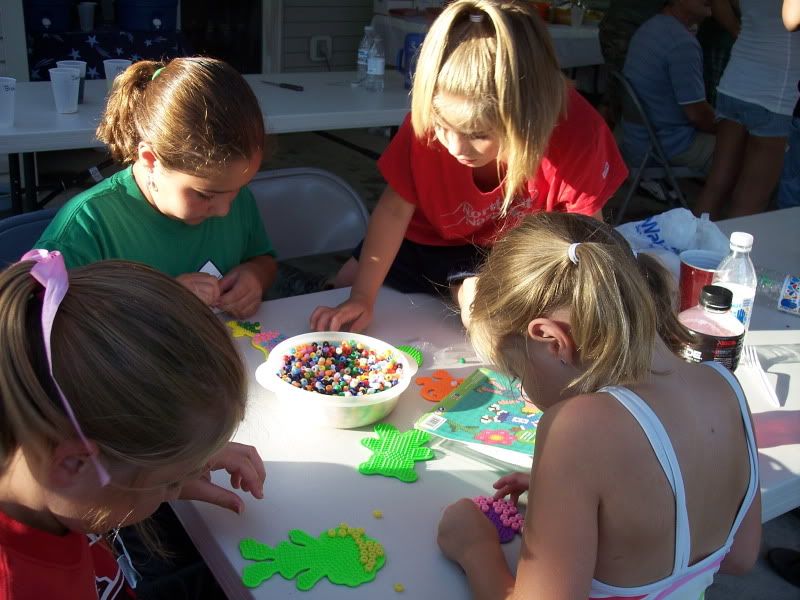 And most of the adults decided to forego the water ball fight and instead participated in a game of Bocce Ball .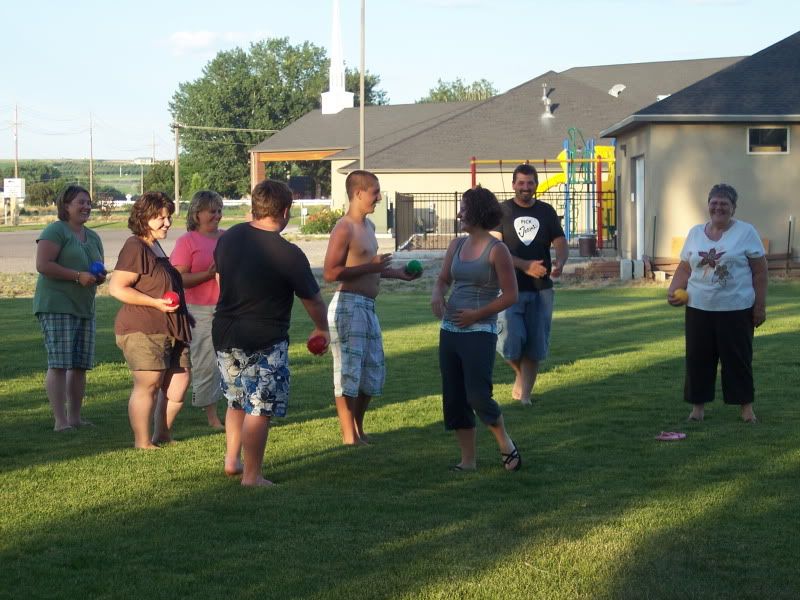 The 4th of July – what a fun day to celebrate God, country and family.