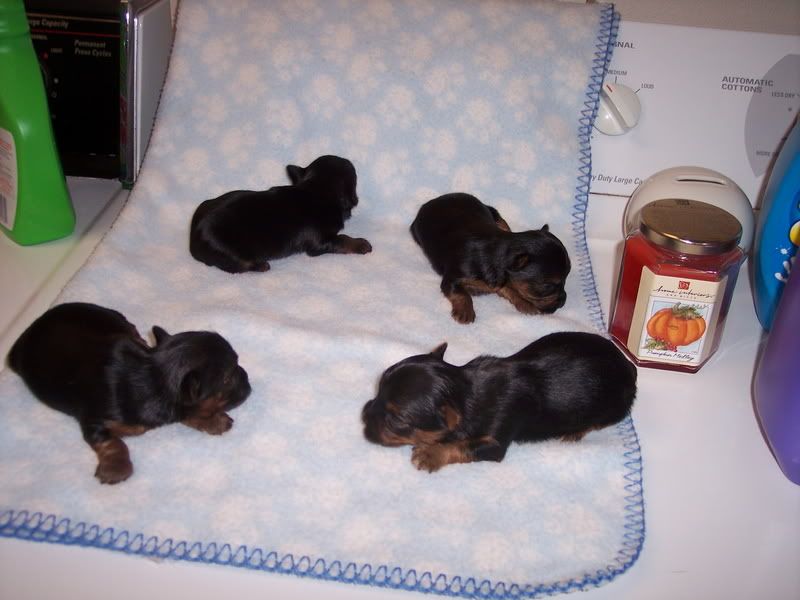 The little buggers have opened their eyes - it's so nice to meet them after they were in the dark for so long!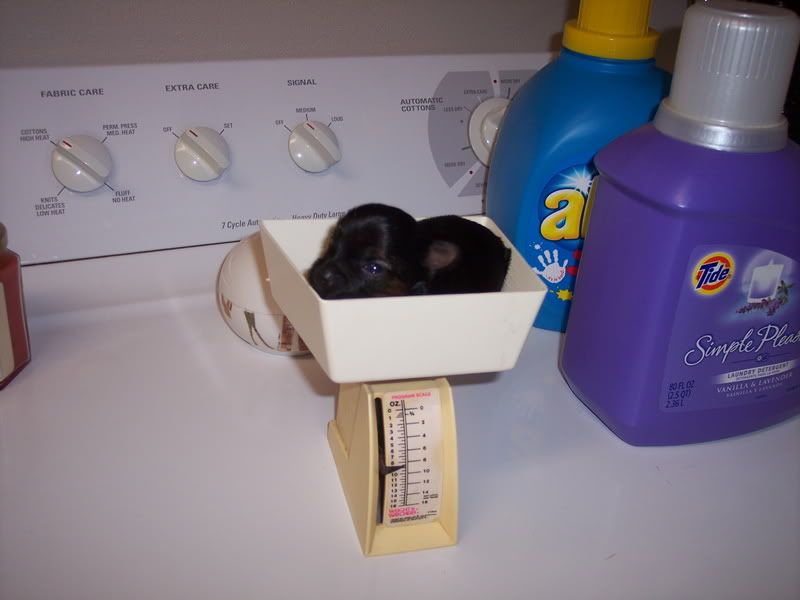 This little one is getting weighed - she has doubled her weight in two weeks! She is up to 8 ounces now.
So far the mama dog does all the work but in the next two weeks all of that will change and it will become MAJOR work to keep them fed and clean. So far, two of them are spoken for. It's always bittersweet when they go to their new homes - I am ready to be done with the work but I always miss their sweet little personalities. We have learned to not become too attached.